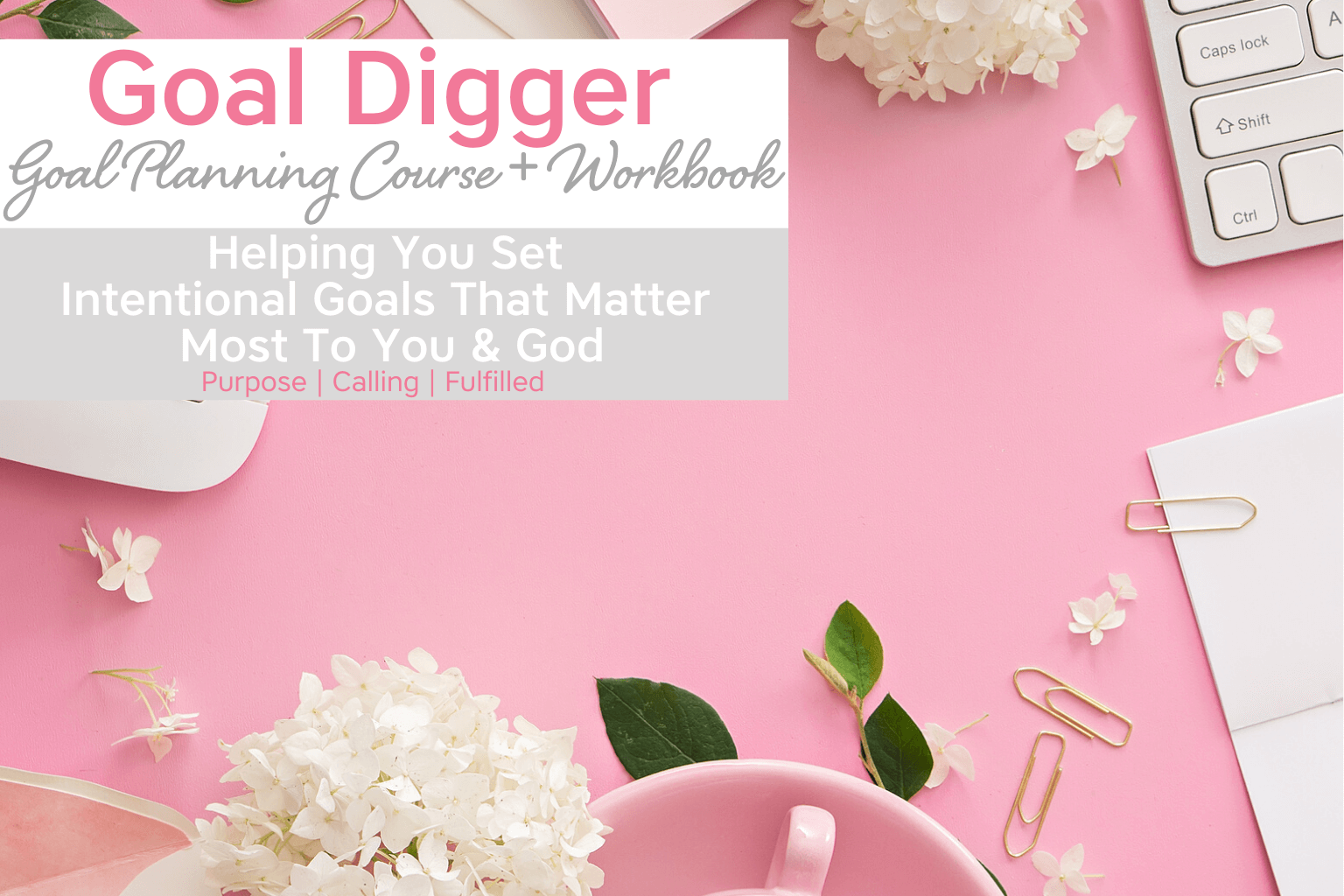 Ready to get the most out of the goals you set this year?
My Goal Digger: Goal Planning Workshop is a way for Christian Influencers, Faith Bloggers and Women of Faith to clarify your priorities, narrow down your focus, and set goals that matter to you and God…so you can get the most out of the goals you set.  
This is KEY for leaders, who want to have a Kingdom impact in all areas of their lives.
This Goal Digger Workshop is designed to help you dig deeper into what motivates and inspires you. This way, you'll move beyond just merely being motivated (like you just left a rah-rah session), but to an intentional, purposeful, Kingdom-minded action-taker on the things God's calling you to do this year.
I use this system every time I sit down to plan my yearly, quarterly, and monthly goals. It's almost fail-proof and has given me BIG SUCCESS in the important areas of my life.
When you complete this workshop, you will be able to:
Write and set intentional goals that matter most to you and God.

Dive deep into what motivates you (aka your "why"), so you have clarity on that makes you tick and you can do more of that and less of what doesn't.

Use reflection + review techniques that will actually set you up for goal planning success year after year

Get the most out of the goals you set, by going beyond just writing them down with paper and pen, but to taking intentionally wise action-steps, which holds you accountable for your future.

Clarify your priorities, so you only focus on what's most important and are able to easily block out distractions

Narrow down your focus, this way you only do what's going to have the most impact on the future of your ministry, business, and family.

Stick to your goals, even when #lifehappens and you're faced with other challenges that seem to derail your progress
Finally, set goals you'll actually follow through on, with my proven plan to help you stay on track with your goals this year — all the way to the end!
Are you ready to crush your goals this year and beyond!