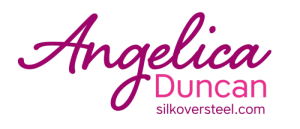 Looking to build culture for your brand that your ideal clients find IRRESISTIBLE and keeps them coming back for more?
Hire Angelica! Let me show you how to create your own social media culture and grow your business wildly on the Facebook Platform! I can help you build your business, create brand equity, and grow your social media culture and influence that keeps your ideal clients engaged, captivated, and hanging on for more of what you have to offer.
For the small business owner who:
Is ready to grow their business and brand

Planning big business goals for 2016

Wants to dominate in the Facebook Platform
Is ready to increase page likes with highly targeted fans

Desires to raise engagement & improve content

Wants to beat the Facebook Algorithm

Is serious about generating more sales online
Let's sell more of your products, books, services, increase attendance at your next event, or anything you have to offer! Have a brick and mortar business that has zero connection or very little engagement online? I can help!
Let me serve your brand and business or hire my company to train you and your team! Let's talk!
When we contacted Angelica we were not really sure what kind of help we were asking for or needed to ask for. We started the process thinking that she could help us grow our Facebook page but we ended up with so much more!

Angelica brought with her a contagious enthusiasm that has helped to reinvigorate us and strengthened our resolve just as we were starting to feel discouraged. She put her heart into helping us, educating us on how and why certain strategies worked, and mentoring us on how we could better convey our message to clients. She came to every meeting prepared with research she had done, creative ads she had designed, outside research we could utilize and more. She helped us come up with ideas on how we could do more as well as showing us how to act on these ideas.

Angelica was extremely professional and dedicated to our success, she became part of our team. We are extremely grateful for her guidance and for the effort she put into helping us succeed. It was exactly the reboot we needed!

Cindy K. (Carey V. Downing, CPA)
Expert Help For
Christian Life Coaches and Christian Small Business Owners
Social Media Management & Marketing – Manage your day-to-day social media pages, content creation and curation, and handling client care inquiries.
Facebook Ad Writing – Instantly grow your Facebook page with highly targeted clients; increase sales of your products and services; sell more seats to your launches and events, BEAT The Facebook Algorithm
Retargeting Ads– I'll set up your retargeting ads so they'll "remarket" to your website and your clients on the Facebook platform.
Digital Media (Graphics and Videos) – I can create your graphics and videos to help create culture, brand equity and trust.
Let me know how I can best serve you by helping you grow your online presence, create a community, and be an extension of your brand. I would be honored to have the opportunity to work alongside you and your business!
Let's talk!
If you're ready to work with Angelica, please fill out the form below. She or her client care team will receive it and be in contact with you soon to set up your first appointment. From there, we'll be well on our way to growing your business and social media platforms like wild fire! Let's GO!
[contact-form to='clientcare@silkoversteel.com' subject='New Client Interest Form'][contact-field label='Your Name' type='name' required='1'/][contact-field label='Your Business Name' type='text' required='1'/][contact-field label='Your Email' type='email' required='1'/][contact-field label='Your Website' type='url'/][contact-field label='Your Marketing %26amp; Advertising Budget' type='text'/][contact-field label='Your Social Media Channels' type='textarea'/][contact-field label='Your Desires' type='textarea'/][contact-field label='Your Message' type='textarea'/][/contact-form]