Are You Ready To Use Your God-Given Gifts And Talents To Start Your Business 

NOW

? 
Then keep reading. . .
I have something very special, just for you!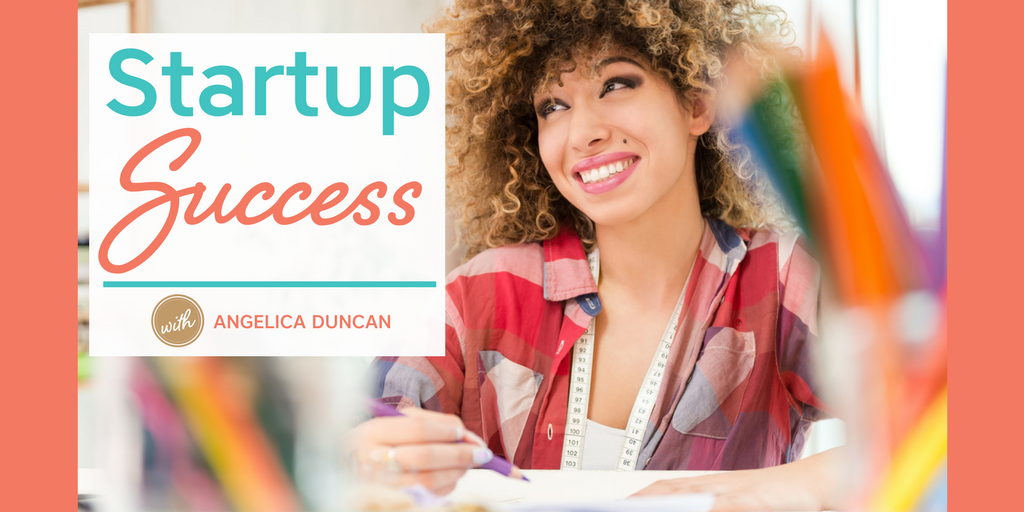 You

CAN

Step Out On Faith And Start A Business You Love!
 $47

  ONLY $27
---
How To Turn Your Career Or A Hobby You Love Into The Business Of Your DREAMS!
Startup Success secrets any woman with a desire to start her own business can use.
Are you a Career Woman and you love what you do, but

you're ready to start your own business

?
Do you have a

passion

 

you to want to turn into a profitable

busi

ness?
Everyday I meet women who are sitting in cubicles, classrooms, and confined to desks. Each one of these women are sitting on their calling, as an entrepreneur. Quite honestly it's sad.
They KNOW they should be starting a business.
They KNOW there's a tug on their heart to step out on faith.
They KNOW they are called be be business owners and kingdom builders.
The problem is – they

DON'T KNOW

where to start and many of them are just plain scared. . .
Scared their business idea won't work and they'll fail.

Scared they don't have what it takes to make it.

Scared

nobody will support them.

Scared because they aren't clear what their first steps should be, to get started.

Scared their family and friends might be right. . . that it's just a silly, little idea, anyways.
Let me be the first to tell you, none of that is true.
I can help you get un-scared and on the path to your first steps to starting your business!
It's Time To Step Out On Faith!
Get my

MOST POPULAR

Startup Success Class
Recorded Audio On-Demand
(You can listen on any device!)
ONLY $27
(Regular Price: $47 43% OFF
)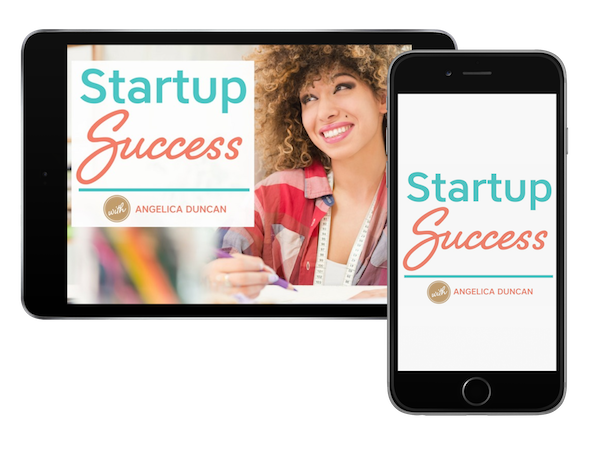 If you've ever wondered how women are making the move to become a small business owner and replacing their income

BEFORE

ever leaving their jobs, then this class is for you!
I am going to guide you through the same process, I take with all of my Private VIP clients, as they birth their businesses!
I will help you evaluate your current career, hobbies, experiences, passions, and a gazillion business ideas and help you decide which is

THE BEST ONE

worth pursuing and will make you a profit fast!
A Fail-Proof Plan To Start Your Business Made Easy!
Here's what you'll learn:
✔ 

Your biggest motivation for going into business
✔ 

How to be confident in your skills that will make you a better business owner
✔ 

How to stay in business longer than anyone else
✔ 

Where to find your ideal customer and really tap into their needs and wants
✔ 

Which products and services are right for you and your business
✔ 

How to position yourself uniquely in the marketplace, so you'll have clients moving heaven and earth to work with you!
. . . and more!
PLUS you'll receive a class workbook so you can print and follow along with the class.
No more sitting on your calling, as an entrepreneur. I'll help you decide your best business idea and get you on the path to starting your first business!
Let me be your virtual mentor to help you

step out on faith

and start your business NOW!
This class was EVERYTHING!! I now know which business I should start. I feel SO CONFIDENT after taking this class. I needed this class and didn't even know it. You're such a blessing, Angelica! I'm stepping out on faith right now! (Lisa H.)
FINALLY

 you can answer the call of God on your life as an entrepreneur and step out on faith to start the business of your dreams!
 $47

  ONLY $27
Limited Time ONLY