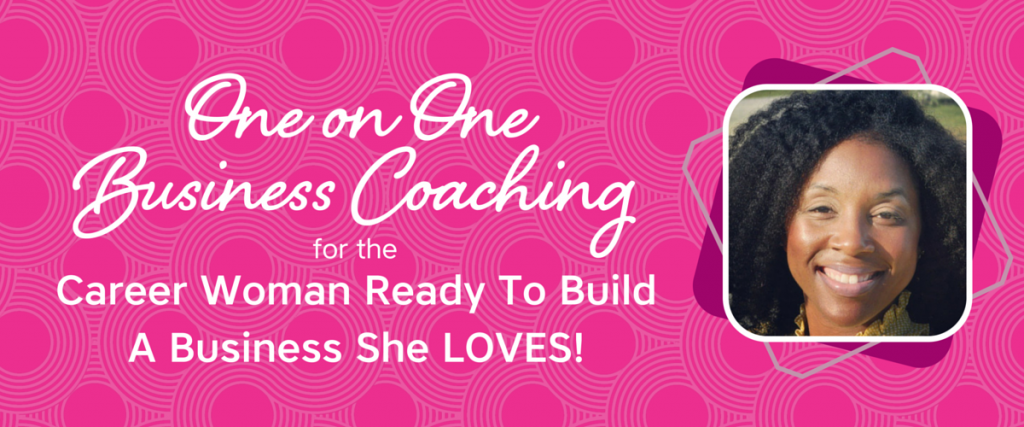 Welcome to 1-on-1 Coaching with Angelica! Thank you for your trust, with me and your investment, in your future.
Be sure to check your email, immediately, for a confirmation email, from me. Your payment confirmation and other instructions are included in that email.
You may need to whitelist my email address: clientcare@silkoversteel.com to be sure it goes to your inbox and not to spam.
Please complete the form below, so I can get a better idea of your needs and we can schedule our 1-on-1 coaching dates. Be sure to keep an eye out for a followup email from me with your homework and other instructions.
It's an honor to serve you!
xo,
Angelica
eyJpZCI6IjEyIiwibGFiZWwiOiIxLTEgQ29hY2hpbmciLCJhY3RpdmUiOiIxIiwib3JpZ2luYWxfaWQiOiIxIiwidW5pcXVlX2lkIjoid2VmajIiLCJwYXJhbXMiOnsidHBsIjp7IndpZHRoIjoiMTAwIiwid2lkdGhfbWVhc3VyZSI6IiUiLCJiZ190eXBlXzAiOiJub25lIiwiYmdfaW1nXzAiOiIiLCJiZ19jb2xvcl8wIjoiIzgxZDc0MiIsImJnX3R5cGVfMSI6ImNvbG9yIiwiYmdfaW1nXzEiOiIiLCJiZ19jb2xvcl8xIjoiIzMzMzMzMyIsImJnX3R5cGVfMiI6ImNvbG9yIiwiYmdfaW1nXzIiOiIiLCJiZ19jb2xvcl8yIjoiIzMzMzMzMyIsImJnX3R5cGVfMyI6ImNvbG9yIiwiYmdfaW1nXzMiOiIiLCJiZ19jb2xvcl8zIjoiIzMzMzMzMyIsImZpZWxkX2Vycm9yX2ludmFsaWQiOiIiLCJmb3JtX3NlbnRfbXNnIjoiVGhhbmsgeW91IGZvciBjb250YWN0aW5nIHVzISIsImZvcm1fc2VudF9tc2dfY29sb3IiOiIjNGFlOGVhIiwiaGlkZV9vbl9zdWJtaXQiOiIxIiwicmVkaXJlY3Rfb25fc3VibWl0IjoiIiwidGVzdF9lbWFpbCI6ImFuZ2VsaWNhQHNpbGtvdmVyc3RlZWwuY29tIiwic2F2ZV9jb250YWN0cyI6IjEiLCJleHBfZGVsaW0iOiI7IiwiZmllbGRfd3JhcHBlciI6IjxkaXYgW2ZpZWxkX3NoZWxsX2NsYXNzZXNdIFtmaWVsZF9zaGVsbF9zdHlsZXNdPltmaWVsZF08XC9kaXY+In0sImZpZWxkcyI6W3sibGFiZWwiOiIiLCJwbGFjZWhvbGRlciI6IllvdXIgRmlyc3QgTmFtZSIsImh0bWwiOiJ0ZXh0IiwidmFsdWUiOiIiLCJtYW5kYXRvcnkiOiIxIiwibmFtZSI6ImZpcnN0X25hbWUiLCJic19jbGFzc19pZCI6IjYiLCJkaXNwbGF5IjoiIiwibWluX3NpemUiOiIiLCJtYXhfc2l6ZSI6IiIsImFkZF9jbGFzc2VzIjoiIiwiYWRkX3N0eWxlcyI6IiIsImFkZF9hdHRyIjoiIiwidm5fb25seV9udW1iZXIiOiIwIiwidm5fb25seV9sZXR0ZXJzIjoiMCIsInZuX3BhdHRlcm4iOiIwIiwidmFsdWVfcHJlc2V0IjoiIiwiZGVmX2NoZWNrZWQiOiIwIiwibGFiZWxfZGVsaW0iOiIiLCJ2bl9lcXVhbCI6IiJ9LHsibGFiZWwiOiIiLCJwbGFjZWhvbGRlciI6IllvdXIgTGFzdCBOYW1lIiwiaHRtbCI6InRleHQiLCJ2YWx1ZSI6IiIsIm1hbmRhdG9yeSI6IjEiLCJuYW1lIjoibGFzdF9uYW1lIiwiYnNfY2xhc3NfaWQiOiI2IiwiZGlzcGxheSI6IiIsIm1pbl9zaXplIjoiIiwibWF4X3NpemUiOiIiLCJhZGRfY2xhc3NlcyI6IiIsImFkZF9zdHlsZXMiOiIiLCJhZGRfYXR0ciI6IiIsInZuX29ubHlfbnVtYmVyIjoiMCIsInZuX29ubHlfbGV0dGVycyI6IjAiLCJ2bl9wYXR0ZXJuIjoiMCIsInZhbHVlX3ByZXNldCI6IiIsImRlZl9jaGVja2VkIjoiMCIsImxhYmVsX2RlbGltIjoiIiwidm5fZXF1YWwiOiIifSx7ImxhYmVsIjoiIiwicGxhY2Vob2xkZXIiOiJZb3VyIEVtYWlsIEFkZHJlc3MiLCJodG1sIjoiZW1haWwiLCJ2YWx1ZSI6IiIsIm1hbmRhdG9yeSI6IjEiLCJuYW1lIjoiZW1haWwiLCJic19jbGFzc19pZCI6IjEyIiwiZGlzcGxheSI6InJvdyIsIm1pbl9zaXplIjoiIiwibWF4X3NpemUiOiIiLCJhZGRfY2xhc3NlcyI6IiIsImFkZF9zdHlsZXMiOiIiLCJhZGRfYXR0ciI6IiIsInZuX29ubHlfbnVtYmVyIjoiMCIsInZuX29ubHlfbGV0dGVycyI6IjAiLCJ2bl9wYXR0ZXJuIjoiMCIsInZhbHVlX3ByZXNldCI6IiIsImRlZl9jaGVja2VkIjoiMCIsImxhYmVsX2RlbGltIjoiIiwidm5fZXF1YWwiOiIifSx7ImxhYmVsIjoiIiwicGxhY2Vob2xkZXIiOiJZb3VyIFdlYnNpdGUiLCJodG1sIjoidXJsIiwidmFsdWUiOiIiLCJtYW5kYXRvcnkiOiIwIiwibmFtZSI6IldlYnNpdGUiLCJic19jbGFzc19pZCI6IjEyIiwiZGlzcGxheSI6InJvdyIsIm1pbl9zaXplIjoiIiwibWF4X3NpemUiOiIiLCJhZGRfY2xhc3NlcyI6IiIsImFkZF9zdHlsZXMiOiIiLCJhZGRfYXR0ciI6IiIsInZuX29ubHlfbnVtYmVyIjoiMCIsInZuX29ubHlfbGV0dGVycyI6IjAiLCJ2bl9wYXR0ZXJuIjoiIiwidmFsdWVfcHJlc2V0IjoiIiwiZGVmX2NoZWNrZWQiOiIwIiwibGFiZWxfZGVsaW0iOiIiLCJ2bl9lcXVhbCI6IiJ9LHsibGFiZWwiOiIiLCJwbGFjZWhvbGRlciI6IllvdXIgU29jaWFsIE1lZGlhIENoYW5uZWxzIiwiaHRtbCI6InRleHRhcmVhIiwidmFsdWUiOiIiLCJtYW5kYXRvcnkiOiIwIiwibmFtZSI6IlNvY2lhbE1lZGlhIiwiYnNfY2xhc3NfaWQiOiIxMiIsImRpc3BsYXkiOiJyb3ciLCJtaW5fc2l6ZSI6IiIsIm1heF9zaXplIjoiIiwiYWRkX2NsYXNzZXMiOiIiLCJhZGRfc3R5bGVzIjoiIiwiYWRkX2F0dHIiOiIiLCJ2bl9vbmx5X251bWJlciI6IjAiLCJ2bl9vbmx5X2xldHRlcnMiOiIwIiwidm5fcGF0dGVybiI6IiIsInZhbHVlX3ByZXNldCI6IiIsImRlZl9jaGVja2VkIjoiMCIsImxhYmVsX2RlbGltIjoiIiwidm5fZXF1YWwiOiIifSx7ImxhYmVsIjoiSSB3YW50IHRvIGtub3cgYWJvdXQgWU9VLi4uV2hlcmUgYXJlIHlvdSBmcm9tPyBXaGF0IGFyZSB5b3VyIHBhc3Npb25zXC9ob2JiaWVzPyBXaGF0J3MgeW91ciBmYXZvcml0ZSBjb2xvcj8gRXRjPyIsInBsYWNlaG9sZGVyIjoiIiwiaHRtbCI6InRleHRhcmVhIiwidmFsdWUiOiIiLCJtYW5kYXRvcnkiOiIwIiwibmFtZSI6IlRlbGxtZWFib3V0eW91IiwiYnNfY2xhc3NfaWQiOiIxMiIsImRpc3BsYXkiOiJyb3ciLCJtaW5fc2l6ZSI6IiIsIm1heF9zaXplIjoiIiwiYWRkX2NsYXNzZXMiOiIiLCJhZGRfc3R5bGVzIjoiIiwiYWRkX2F0dHIiOiIiLCJ2bl9vbmx5X251bWJlciI6IjAiLCJ2bl9vbmx5X2xldHRlcnMiOiIwIiwidm5fcGF0dGVybiI6IiIsInZhbHVlX3ByZXNldCI6IiIsImRlZl9jaGVja2VkIjoiMCIsImxhYmVsX2RlbGltIjoiIiwidm5fZXF1YWwiOiIifSx7ImxhYmVsIjoiV2hhdCBrZWVwcyB5b3UgdXAgYXQgbmlnaHQ/IChEb2Vzbid0IGhhdmUgdG8gYmUgYnVzaW5lc3MgcmVsYXRlZCwgZWl0aGVyLi4uQW55dGhpbmchKSIsInBsYWNlaG9sZGVyIjoiIiwiaHRtbCI6InRleHRhcmVhIiwidmFsdWUiOiIiLCJtYW5kYXRvcnkiOiIwIiwibmFtZSI6IndoYXRrZWVwc3lvdXVwYXRuaWdodCIsImJzX2NsYXNzX2lkIjoiMTIiLCJkaXNwbGF5Ijoicm93IiwibWluX3NpemUiOiIiLCJtYXhfc2l6ZSI6IiIsImFkZF9jbGFzc2VzIjoiIiwiYWRkX3N0eWxlcyI6IiIsImFkZF9hdHRyIjoiIiwidm5fb25seV9udW1iZXIiOiIwIiwidm5fb25seV9sZXR0ZXJzIjoiMCIsInZuX3BhdHRlcm4iOiIiLCJ2YWx1ZV9wcmVzZXQiOiIiLCJkZWZfY2hlY2tlZCI6IjAiLCJsYWJlbF9kZWxpbSI6IiIsInZuX2VxdWFsIjoiIn0seyJsYWJlbCI6IiIsInBsYWNlaG9sZGVyIjoiVGVsbCBtZSBhYm91dCB0aGUgYnVzaW5lc3Mgc2VydmljZXMgeW91IGN1cnJlbnRseSBvZmZlciAob3IgZGVzaXJlIHRvIG9mZmVyKS4iLCJodG1sIjoidGV4dGFyZWEiLCJ2YWx1ZSI6IiIsIm1hbmRhdG9yeSI6IjAiLCJuYW1lIjoibWVzc2FnZSIsImJzX2NsYXNzX2lkIjoiMTIiLCJkaXNwbGF5Ijoicm93IiwibWluX3NpemUiOiIiLCJtYXhfc2l6ZSI6IiIsImFkZF9jbGFzc2VzIjoiIiwiYWRkX3N0eWxlcyI6IiIsImFkZF9hdHRyIjoiIiwidm5fb25seV9udW1iZXIiOiIwIiwidm5fb25seV9sZXR0ZXJzIjoiMCIsInZuX3BhdHRlcm4iOiIwIiwidmFsdWVfcHJlc2V0IjoiIiwiZGVmX2NoZWNrZWQiOiIwIiwibGFiZWxfZGVsaW0iOiIiLCJ2bl9lcXVhbCI6IiJ9LHsibGFiZWwiOiIiLCJwbGFjZWhvbGRlciI6IkhvdyBsb25nIGhhdmUgeW91IGJlZW4gaW4gYnVzaW5lc3M/IiwiaHRtbCI6InRleHRhcmVhIiwidmFsdWUiOiIiLCJtYW5kYXRvcnkiOiIwIiwibmFtZSI6Ikhvd0xvbmciLCJic19jbGFzc19pZCI6IjEyIiwiZGlzcGxheSI6InJvdyIsIm1pbl9zaXplIjoiIiwibWF4X3NpemUiOiIiLCJhZGRfY2xhc3NlcyI6IiIsImFkZF9zdHlsZXMiOiIiLCJhZGRfYXR0ciI6IiIsInZuX29ubHlfbnVtYmVyIjoiMCIsInZuX29ubHlfbGV0dGVycyI6IjAiLCJ2bl9wYXR0ZXJuIjoiIiwidmFsdWVfcHJlc2V0IjoiIiwiZGVmX2NoZWNrZWQiOiIwIiwibGFiZWxfZGVsaW0iOiIiLCJ2bl9lcXVhbCI6IiJ9LHsibGFiZWwiOiIiLCJwbGFjZWhvbGRlciI6IldoYXQgaXMgeW91ciBtYXJrZXRpbmcgYW5kIGFkdmVydGlzaW5nIGJ1ZGdldD8iLCJodG1sIjoidGV4dGFyZWEiLCJ2YWx1ZSI6IiIsIm1hbmRhdG9yeSI6IjAiLCJuYW1lIjoiYnVkZ2V0IiwiYnNfY2xhc3NfaWQiOiIxMiIsImRpc3BsYXkiOiJyb3ciLCJtaW5fc2l6ZSI6IiIsIm1heF9zaXplIjoiIiwiYWRkX2NsYXNzZXMiOiIiLCJhZGRfc3R5bGVzIjoiIiwiYWRkX2F0dHIiOiIiLCJ2bl9vbmx5X251bWJlciI6IjAiLCJ2bl9vbmx5X2xldHRlcnMiOiIwIiwidm5fcGF0dGVybiI6IiIsInZhbHVlX3ByZXNldCI6IiIsImRlZl9jaGVja2VkIjoiMCIsImxhYmVsX2RlbGltIjoiIiwidm5fZXF1YWwiOiIifSx7ImxhYmVsIjoiIiwicGxhY2Vob2xkZXIiOiJIb3cgbXVjaCBtb25leSBhcmUgeW91IGdlbmVyYXRpbmcgZWFjaCBtb250aCBmcm9tIHlvdXIgbWFya2V0aW5nIGFuZCBhZHZlcnRpc2luZyBlZmZvcnRzPyIsImh0bWwiOiJ0ZXh0YXJlYSIsInZhbHVlIjoiIiwibWFuZGF0b3J5IjoiMCIsIm5hbWUiOiJNb25leSIsImJzX2NsYXNzX2lkIjoiMTIiLCJkaXNwbGF5Ijoicm93IiwibWluX3NpemUiOiIiLCJtYXhfc2l6ZSI6IiIsImFkZF9jbGFzc2VzIjoiIiwiYWRkX3N0eWxlcyI6IiIsImFkZF9hdHRyIjoiIiwidm5fb25seV9udW1iZXIiOiIwIiwidm5fb25seV9sZXR0ZXJzIjoiMCIsInZuX3BhdHRlcm4iOiIiLCJ2YWx1ZV9wcmVzZXQiOiIiLCJkZWZfY2hlY2tlZCI6IjAiLCJsYWJlbF9kZWxpbSI6IiIsInZuX2VxdWFsIjoiIn0seyJsYWJlbCI6IiIsInBsYWNlaG9sZGVyIjoiUGxlYXNlIGxpc3QgdGhlIG1hcmtldGluZyBhbmQgYWR2ZXJ0aXNpbmcgc3RyYXRlZ2llcyB5b3UgaGF2ZSBpbXBsZW1lbnRlZC4iLCJodG1sIjoidGV4dGFyZWEiLCJ2YWx1ZSI6IiIsIm1hbmRhdG9yeSI6IjAiLCJuYW1lIjoibWFya2V0aW5nZWZmb3J0cyIsImJzX2NsYXNzX2lkIjoiMTIiLCJkaXNwbGF5Ijoicm93IiwibWluX3NpemUiOiIiLCJtYXhfc2l6ZSI6IiIsImFkZF9jbGFzc2VzIjoiIiwiYWRkX3N0eWxlcyI6IiIsImFkZF9hdHRyIjoiIiwidm5fb25seV9udW1iZXIiOiIwIiwidm5fb25seV9sZXR0ZXJzIjoiMCIsInZuX3BhdHRlcm4iOiIiLCJ2YWx1ZV9wcmVzZXQiOiIiLCJkZWZfY2hlY2tlZCI6IjAiLCJsYWJlbF9kZWxpbSI6IiIsInZuX2VxdWFsIjoiIn0seyJsYWJlbCI6IiIsInBsYWNlaG9sZGVyIjoiUGxlYXNlIGxpc3QgYW55IHRyYWluaW5ncywgY291cnNlcywgbWFzdGVybWluZHMsIG9yIGNvYWNoaW5nIHlvdSd2ZSByZWNlaXZlZCB1cCB0byB0aGlzIHBvaW50IGluIHlvdXIgYnVzaW5lc3MuIiwiaHRtbCI6InRleHRhcmVhIiwidmFsdWUiOiIiLCJtYW5kYXRvcnkiOiIwIiwibmFtZSI6InRyYWluaW5ncyIsImJzX2NsYXNzX2lkIjoiMTIiLCJkaXNwbGF5Ijoicm93IiwibWluX3NpemUiOiIiLCJtYXhfc2l6ZSI6IiIsImFkZF9jbGFzc2VzIjoiIiwiYWRkX3N0eWxlcyI6IiIsImFkZF9hdHRyIjoiIiwidm5fb25seV9udW1iZXIiOiIwIiwidm5fb25seV9sZXR0ZXJzIjoiMCIsInZuX3BhdHRlcm4iOiIiLCJ2YWx1ZV9wcmVzZXQiOiIiLCJkZWZfY2hlY2tlZCI6IjAiLCJsYWJlbF9kZWxpbSI6IiIsInZuX2VxdWFsIjoiIn0seyJsYWJlbCI6IiIsInBsYWNlaG9sZGVyIjoiVGVsbCBtZSBhYm91dCB5b3VyIHZpc2lvbiBhbmQgZGVzaXJlcyBmb3IgeW91ciBidXNpbmVzcyBmb3IgdGhlIDIwMTcuIiwiaHRtbCI6InRleHRhcmVhIiwidmFsdWUiOiIiLCJtYW5kYXRvcnkiOiIwIiwibmFtZSI6InZpc2lvbiIsImJzX2NsYXNzX2lkIjoiMTIiLCJkaXNwbGF5Ijoicm93IiwibWluX3NpemUiOiIiLCJtYXhfc2l6ZSI6IiIsImFkZF9jbGFzc2VzIjoiIiwiYWRkX3N0eWxlcyI6IiIsImFkZF9hdHRyIjoiIiwidm5fb25seV9udW1iZXIiOiIwIiwidm5fb25seV9sZXR0ZXJzIjoiMCIsInZuX3BhdHRlcm4iOiIiLCJ2YWx1ZV9wcmVzZXQiOiIiLCJkZWZfY2hlY2tlZCI6IjAiLCJsYWJlbF9kZWxpbSI6IiIsInZuX2VxdWFsIjoiIn0seyJsYWJlbCI6IiIsInBsYWNlaG9sZGVyIjoiSSdkIGxpa2UgdG8ga25vdyB3aGF0J3MgYmVlbiB3b3JraW5nIGluIHlvdXIgYnVzaW5lc3Mgc28gZmFyLiIsImh0bWwiOiJ0ZXh0YXJlYSIsInZhbHVlIjoiIiwibWFuZGF0b3J5IjoiMCIsIm5hbWUiOiJ3aGF0c3dvcmtpbmciLCJic19jbGFzc19pZCI6IjEyIiwiZGlzcGxheSI6InJvdyIsIm1pbl9zaXplIjoiIiwibWF4X3NpemUiOiIiLCJhZGRfY2xhc3NlcyI6IiIsImFkZF9zdHlsZXMiOiIiLCJhZGRfYXR0ciI6IiIsInZuX29ubHlfbnVtYmVyIjoiMCIsInZuX29ubHlfbGV0dGVycyI6IjAiLCJ2bl9wYXR0ZXJuIjoiIiwidmFsdWVfcHJlc2V0IjoiIiwiZGVmX2NoZWNrZWQiOiIwIiwibGFiZWxfZGVsaW0iOiIiLCJ2bl9lcXVhbCI6IiJ9LHsibGFiZWwiOiIiLCJwbGFjZWhvbGRlciI6IkFsc28gdGVsbCBtZSB3aGF0J3MgTk9UIGJlZW4gd29ya2luZyBmb3IgeW91LiIsImh0bWwiOiJ0ZXh0YXJlYSIsInZhbHVlIjoiIiwibWFuZGF0b3J5IjoiMCIsIm5hbWUiOiJ3aGF0c25vdHdvcmtpbmciLCJic19jbGFzc19pZCI6IjEyIiwiZGlzcGxheSI6InJvdyIsIm1pbl9zaXplIjoiIiwibWF4X3NpemUiOiIiLCJhZGRfY2xhc3NlcyI6IiIsImFkZF9zdHlsZXMiOiIiLCJhZGRfYXR0ciI6IiIsInZuX29ubHlfbnVtYmVyIjoiMCIsInZuX29ubHlfbGV0dGVycyI6IjAiLCJ2bl9wYXR0ZXJuIjoiIiwidmFsdWVfcHJlc2V0IjoiIiwiZGVmX2NoZWNrZWQiOiIwIiwibGFiZWxfZGVsaW0iOiIiLCJ2bl9lcXVhbCI6IiJ9LHsibGFiZWwiOiIiLCJwbGFjZWhvbGRlciI6IklmIHlvdSBjb3VsZCBoYXZlIGFueSB3aXNoIGZvciB5b3VyIGJ1c2luZXNzLCB3aGF0IHdvdWxkIGl0IGJlPyIsImh0bWwiOiJ0ZXh0YXJlYSIsInZhbHVlIjoiIiwibWFuZGF0b3J5IjoiMCIsIm5hbWUiOiJ3aXNoIiwiYnNfY2xhc3NfaWQiOiIxMiIsImRpc3BsYXkiOiJyb3ciLCJtaW5fc2l6ZSI6IiIsIm1heF9zaXplIjoiIiwiYWRkX2NsYXNzZXMiOiIiLCJhZGRfc3R5bGVzIjoiIiwiYWRkX2F0dHIiOiIiLCJ2bl9vbmx5X251bWJlciI6IjAiLCJ2bl9vbmx5X2xldHRlcnMiOiIwIiwidm5fcGF0dGVybiI6IiIsInZhbHVlX3ByZXNldCI6IiIsImRlZl9jaGVja2VkIjoiMCIsImxhYmVsX2RlbGltIjoiIiwidm5fZXF1YWwiOiIifSx7ImxhYmVsIjoiIiwicGxhY2Vob2xkZXIiOiJEZXNjcmliZSBmb3IgbWUgdGhlIGlkZWFsIGNvYWNoaW5nIHJlbGF0aW9uc2hpcCBiZXR3ZWVuIHlvdSBhbmQgSS4gVGVsbCBtZSB3aGF0IHlvdSdkIGxpa2UgdG8gbGVhcm4sIGhvdyBvZnRlbiB5b3UnZCBsaWtlIHRvIG1lZXQsIHdoZXJlIHlvdSBuZWVkIG15IGhlbHAgTU9TVCwgd2hlcmUgeW91IG5lZWQgbXkgaGVscCB0aGUgTEVBU1QsIGFuZCB3aGF0IHlvdSBob3BlIHRvIGdhaW4gZnJvbSBvdXIgdGltZSB0b2dldGhlci4iLCJodG1sIjoidGV4dGFyZWEiLCJ2YWx1ZSI6IiIsIm1hbmRhdG9yeSI6IjAiLCJuYW1lIjoiZGVzY3JpYmVjb2FjaGluZ3JlbGF0aW9uc2hpbyIsImJzX2NsYXNzX2lkIjoiMTIiLCJkaXNwbGF5Ijoicm93IiwibWluX3NpemUiOiIiLCJtYXhfc2l6ZSI6IiIsImFkZF9jbGFzc2VzIjoiIiwiYWRkX3N0eWxlcyI6IiIsImFkZF9hdHRyIjoiIiwidm5fb25seV9udW1iZXIiOiIwIiwidm5fb25seV9sZXR0ZXJzIjoiMCIsInZuX3BhdHRlcm4iOiIiLCJ2YWx1ZV9wcmVzZXQiOiIiLCJkZWZfY2hlY2tlZCI6IjAiLCJsYWJlbF9kZWxpbSI6IiIsInZuX2VxdWFsIjoiIn0seyJsYWJlbCI6IlNlbmQiLCJwbGFjZWhvbGRlciI6IiIsImh0bWwiOiJzdWJtaXQiLCJ2YWx1ZSI6IiIsIm1hbmRhdG9yeSI6IjAiLCJuYW1lIjoic2VuZCIsImJzX2NsYXNzX2lkIjoiNiIsImRpc3BsYXkiOiIiLCJtaW5fc2l6ZSI6IiIsIm1heF9zaXplIjoiIiwiYWRkX2NsYXNzZXMiOiIiLCJhZGRfc3R5bGVzIjoiIiwiYWRkX2F0dHIiOiIiLCJ2bl9vbmx5X251bWJlciI6IjAiLCJ2bl9vbmx5X2xldHRlcnMiOiIwIiwidm5fcGF0dGVybiI6IjAiLCJkZWZfY2hlY2tlZCI6IjAifSx7ImxhYmVsIjoiUmVzZXQiLCJwbGFjZWhvbGRlciI6IiIsImh0bWwiOiJyZXNldCIsInZhbHVlIjoiIiwibWFuZGF0b3J5IjoiMCIsIm5hbWUiOiJyZXNldCIsImJzX2NsYXNzX2lkIjoiNiIsImRpc3BsYXkiOiIiLCJtaW5fc2l6ZSI6IiIsIm1heF9zaXplIjoiIiwiYWRkX2NsYXNzZXMiOiIiLCJhZGRfc3R5bGVzIjoiIiwiYWRkX2F0dHIiOiIiLCJ2bl9vbmx5X251bWJlciI6IjAiLCJ2bl9vbmx5X2xldHRlcnMiOiIwIiwidm5fcGF0dGVybiI6IjAiLCJkZWZfY2hlY2tlZCI6IjAifV0sIm9wdHNfYXR0cnMiOnsiYmdfbnVtYmVyIjoiNCJ9fSwiaW1nX3ByZXZpZXciOiJiYXNlLWNvbnRhY3QuanBnIiwidmlld3MiOiI1MSIsInVuaXF1ZV92aWV3cyI6IjM1IiwiYWN0aW9ucyI6IjAiLCJzb3J0X29yZGVyIjoiMTAiLCJpc19wcm8iOiIwIiwiYWJfaWQiOiIwIiwiZGF0ZV9jcmVhdGVkIjoiMjAxNy0wMS0yNSAyMTo1MjozMiIsImltZ19wcmV2aWV3X3VybCI6Imh0dHBzOlwvXC9wcm92ZXJiczMxYnVzaW5lc3N3b21hbi5jb21cL3dwLWNvbnRlbnRcL3BsdWdpbnNcL2NvbnRhY3QtZm9ybS1ieS1zdXBzeXN0aWNcL2Fzc2V0c1wvZm9ybXNcL2ltZ1wvcHJldmlld1wvYmFzZS1jb250YWN0LmpwZyIsInZpZXdfaWQiOiIxMl8zMTYyMDQiLCJ2aWV3X2h0bWxfaWQiOiJjc3BGb3JtU2hlbGxfMTJfMzE2MjA0IiwiY29ubmVjdF9oYXNoIjoiMjVlOGNhNTA3OWIxZTkyM2I0MTc3MmUzYjUxNzU2MmUifQ==