Working from home seems super glamorous and high profile. While it has its high moments, like low overhead costs, comfortable surroundings, and mid-day brownies treats. There is a real-deal, nitty-gritty truth about working from home successfully.
As a college sophomore, I had the honor of working alongside a trailblazer, in the whole "work-at-home" movement. A former professor of mine from
North Carolina A&T State University
(AGGIE PRIDE!) was an architect. She was a single mother and the FIRST licensed African American woman architect, in North Carolina (Lolalisa D. King – Lolalisa AIA, Architect). She ran her business from home.
It's hard to believe that in the late 90s and early 2000s it was kind of taboo to run your business from home.
Now, nearly every major corporation has employees who work remotely (or from their homes).
I truly treasured that season, especially now that I am a woman who runs her business from home. There are lessons I learned that I still carry with me today, as I run my own business from home.
Update: Sadly, shortly after writing this article, my dear mentor passed away suddenly. My heart still aches, especially as I remember all she poured into me and my life over the years. I pray I do her legacy justice and take the baton and run my leg of the race with diligence, swiftness, grace, and poise.
I wholeheartedly believe that working from home is one of the best options for women entrepreneurs, so much so, I want you to be prepared to do so successfully. Even if you already run your business from home, hopefully these insights will resonate with you.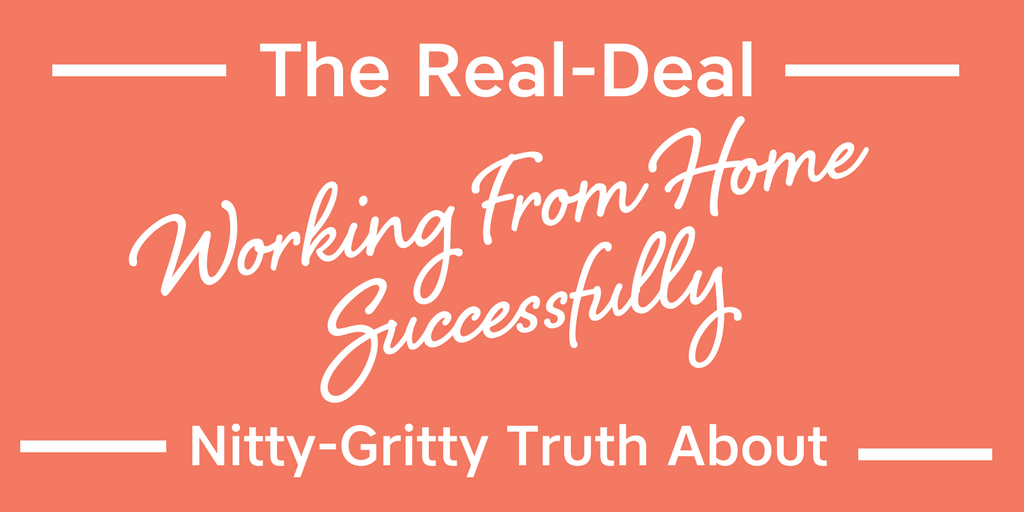 HERE'S A QUICK PREVIEW OF TODAY'S EPISODE:
Professionalism and excellence are not options. They are requirements. When working from home successfully, you need to keep in this one question back of your mind – What would I do, if I ran my business from a storefront? Answering this question changes the way you go about business and sets you up for success right from the gate.
Where do you work in your home? Do you have a dedicated space or are you working all of your house – kitchen table one day, the couch the next day, and your bed the following day. Having a dedicated workspace is crucial! It actually make things more real for you, as you are just starting out and building your business.
Many people don't realize this, but a

HUGE SECRET

to working from home successfully is setting your business hours. Here's the deal, most of us women are running our businesses in the margins of our lives, especially if we have young children we are caring for, husbands we are wiving, or are just starting out. None of this prevents you from setting business hours. As a matter of fact, it should motivate you to do so, you can spend more quality time with the people you love most. Isn't this why you wanted to start your business in the first place and run it from home? Don't lose sight of this!
I want you to be able to enjoy the freedom and flexibility this kind of "working-for-yourself" life provides. That's why I'm sharing some insights about working from home successfully with you. If you learn how to manage the reality of your life, as a wife and mom, you'll have the structure in place so you can do your best work, as a business owner.
Grab your journal and pen…Let me share with you some insights about working from home successfully!
TUNE INTO EPISODE #18 OF SILK OVER STEEL TV!
Let's Chat!
What's an insight or real-deal nitty-gritty reality truth you have discovered about working from home that I did not mention in today's episode? 
I'd love to hear your thoughts! You can chime in, by
clicking here
! 🙂
Links And References Mentioned In This Episode:
Passion To Profit – My #1 Best-Selling Class! It's the framework for your business, especially if you want to run your business online.
Comments
comments