This is such an exciting month on SOS TV! We're debunking Facebook myths today!
As we continue to delve into using Facebook to grow your business and brand, we want to take a good hard look at some of the commonly held myths about marketing and advertising on Facebook. Believe it or not, these myths can actually keep you from thriving and prospering on Facebook with your business and brand.
Why?
Well, because most of these myths are rooted in an impoverished mindset and beliefs that some how Facebook is just out to "get you," take your money, or cheat you.
NO!
Facebook is actually in the business of HELPING YOU make money with your business. You just have to learn their system and play by their rules.
Remember this…it's impossible to build a successful business with a mindset that believes someone or a large corporation is always trying to cheat you aka the little guy (gal). This kind of mindset will actually hold you back, in business and life.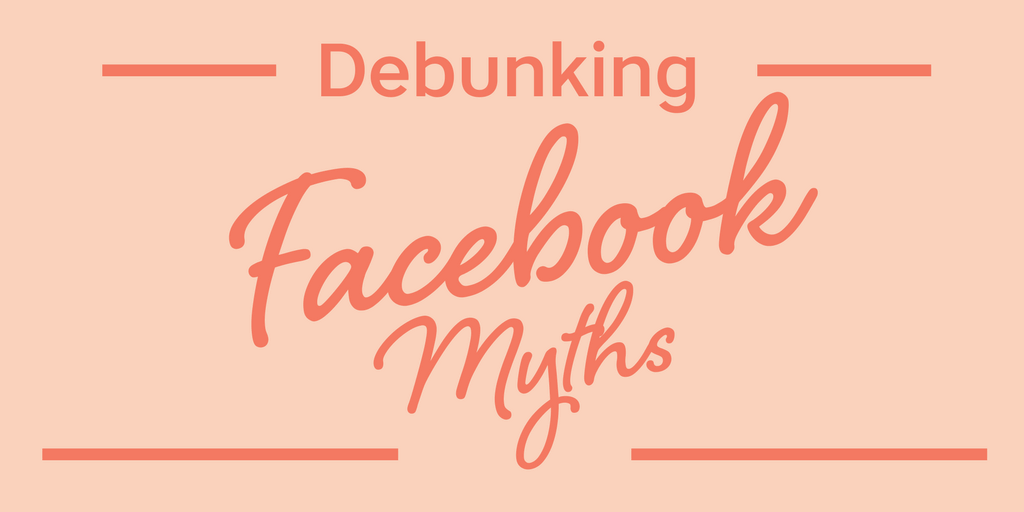 HERE'S A QUICK PREVIEW OF TODAY'S EPISODE: 
Content is

KING

! (Or should we say QUEEN?!) If your content is not getting seen on Facebook, it's likely because you don't have good content. You aren't posting things your audience is interested in, therefore they aren't engaging with you. You really have to know your ideal audience and what they like to talk about on Facebook. Once you figure this out, you
"I can't afford to advertise!" Then you can't afford to be in business. Period. Every single successful business has a marketing and advertising budget. If you don't have one, get one.

Now

. It doesn't have to be much, at all.
Want to know the secret to getting your Facebook Advertising costs lower? (It has nothing to do with spending more money per day.) You'll have to watch this week's episode to find out!
I talk about more of these commonly held myths in my class Facebook Marketing Made Simple. In this class, I into more depth about how to use set up your Facebook page the right way; create culture, community and engagement; and even how to run Facebook ads to grow your page and your business!
Tune into Episode #4 of Silk Over Steel TV!
I'd love to hear from you!
What are some beliefs you have about Facebook that are holding you back from building your business, on this platform?
Where did you learn this belief? What will you do to unlearn it and learn the right way to market yourself online?
Chime in, Ladies! 🙂
Links and references mentioned in this episode:
Facebook Marketing Made Simple – Grow your audience on Facebook with this class! I show you how to get your first 1,000 Facebook fans of highly targeted, ideal clients, who find you irresistible and keep coming back for more of what you have to offer. (Yes! They'll want to buy from you, too!)
Check out the other episodes in this series!
SOS TV Episode #2 – Yo Baby, Yo Baby YO! How To Get More People To Buy From You On Facebook
SOS TV Episode #3 – Creating Culture, Community,  And Engagement On Your Facebook Page
SOS TV Episode #5 – The #1 Ad You Should Run On Facebook 100% Of The Time
Comments
comments