It's Day 4 of our Proverbs 31 Woman Bible Study!
Today, we're going to dig into Proverbs 31:13:
She seeks wool and flax,
And willingly works with her hands.
In yesterday's lesson, we learned that being a Proverbs 31 Woman is about bringing goodness to our husbands and how valuable and precious we are to God, our family, and the Body of Christ. You can get caught up with yesterday's lesson here!
In today's video lesson we will look at what it means to be a willing, eager worker, as well as our attitude about work. Our perspective of work matters to God. It helps to shape and define our individual purpose and calling. The Proverbs 31 Woman is a woman who "works," just not in the way the world views it.
Be sure to grab your copy of my beautifully designed Proverbs 31 Woman Bible Study Companion Workbook!
Quick Links For Information In This Post
I'd like to invite you to pray with us! Today's lesson pairs perfectly with our Proverbs 31 Woman Prayer & Affirmation Challenge. Join us in touching the heart of God with our prayers!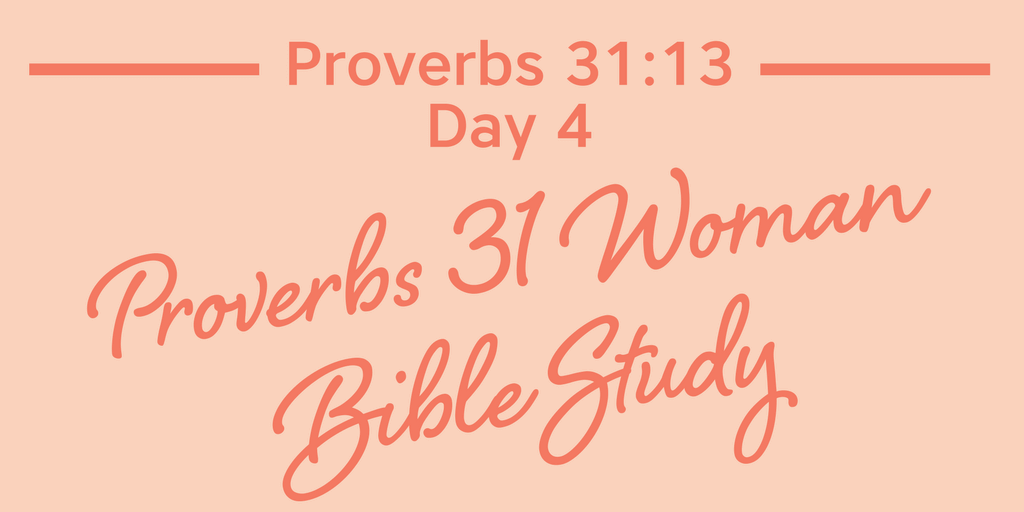 By the way, if you haven't registered for the Proverbs 31 Woman Bible Study, be sure to do so NOW!
It comes with, Exclusive Study Video Lessons + Daily Study Blog Posts + Bible Reading Plan + Daily encouragement emails! Best of all it's Completely FREE!! You can register below. . .

Let's Start Your Journey,


As A Proverbs 31 Woman NOW!



If you are new to Bible studies or are looking for ways to spruce up your study library, I have a list of my favorite Bible study resources. Some of them I've been using for over 20 years! You can shop my list here or take a check out a few of items below.
I invite you to take a look!


Let me ask you this. . .
Are you a willing, eager Worker? Have you ever wondered what that means and how you can cultivate those characteristics?
Let's dig in and discover the true meaning of being a willing, eager worker! You may be pleasantly surprised. . .
Tune into today's Proverbs 31 Woman Bible Study video lesson!
Proverbs 31 Woman Bible Study Video Lesson
Watch on YouTube (And Subscribe!)
Proverbs 31 Woman Bible Study Notes
Now Keep Reading About The Virtuous Woman!



Proverbs 31 Woman Bible Study – Day 4 Overview
A Willing, Eager Worker
So, let's look at wool and flax and why these would be important concepts in this scripture.
Wool and flax were the two most important materials, in biblical times. They provided clothing, garments, fabrics for personal and home use, and the ability to use these items for trade and commerce.
Wool was a highly traded material in biblical times. It is actually one of the oldest materials used to make clothing, garments, fabrics, and other traded goods.
Flax is the material used to make linen. We see linen mentioned all throughout scripture:
Jesus buried in fine linen
Priests wore linen
It is used in many analogies in the books of Proverbs and Psalms
Here's something interesting to note about the harvesting of flax – they would take the entire plant (roots and all) out of the ground, then lay out on roof tops to dry, so it could be  – closest to the sun.
This chore was especially observed for women because of the delicacy of this job. The roots were very delicate needed to be preserved. Traditionally, only women's hands could handle and perform this task, as men would be too rough with the plant.
One final thing about flax. . . 
From this plant could be made two kinds of linen:
Fine and almost see-through, like silk. This was called "fine linen." Royal people, the wealthy, and priests usually wore this. It was also used in the Temple and Tabernacle.
Thick and hard. This was often used as carpet in homes.
As you can see, flax has tons of versatility and uses! This woman sought after the most versatile, most used, and highest commodity fabrics to work with willingly and eagerly.



What Does It Mean To Be A Willing, Eager Worker?
Work Is A Gift From The Lord
We are told she worked willing with her hands, using wool and flax. Here's a question to ask yourself. . .
Am I a willing, eager worker?
Am I willing and eager to find the best for my family and then put my hands to work with it? (Like the Proverbs 31 Woman?)
Here's one caveat. . .
Colossians 3:23 tells us that we are to work as we are working unto the Lord.
Our focus is to be on God – not our husband, family, children, or anyone else.
(This is where it gets a little bit tricky.)
Yes, we want them to be happy with our work for them. But let's face it, sometimes our families can be thankless for the work we do for them. If we are relying upon their thankfulness or praise for our work, we can become very disappointed and disillusioned. This is where we have to remember who we ultimately work for – God and Him, alone.
We also want to remember that work is a gift.
Ecclesiastes 3:13 tells us – we should take pleasure in our work, as this is a gift from God.
In other words, God wants us to find work that is enjoyable and pleasurable. Work is indeed a gift. It is His gift to us.
Regardless of the work you do (homemaker, work outside of the home), God's gift to us is, in fact, this work and we should enjoy it!
It's a whole lot easier to be a willing, eager worker, when the work you do is enjoyable, wouldn't you agree?
Now granted, not all work is fun.
Scrubbing toilets, cleaning poopy diapers, and tending to children with projectile vomit is not fun. At. All.
(Can I get a witness?)
I'm sure there are a number of tasks we can add to this list of not-so-fun-or-enjoyable-work.
However, this is where we go back to Colossians 3:23, and remember who we are working for. We also need to shift our focus about our work.
Scrubbing toilets means that I have a home with indoor plumbing and people in it, whom I love dearly.
Poopy diapers means I've been blessed to be a mother, either by birth or adoption.
Projectile vomit means I have children who are on this side of heaven, which I have the pleasure and honor of caring for.
Being an eager, willing worker is really all about perspective.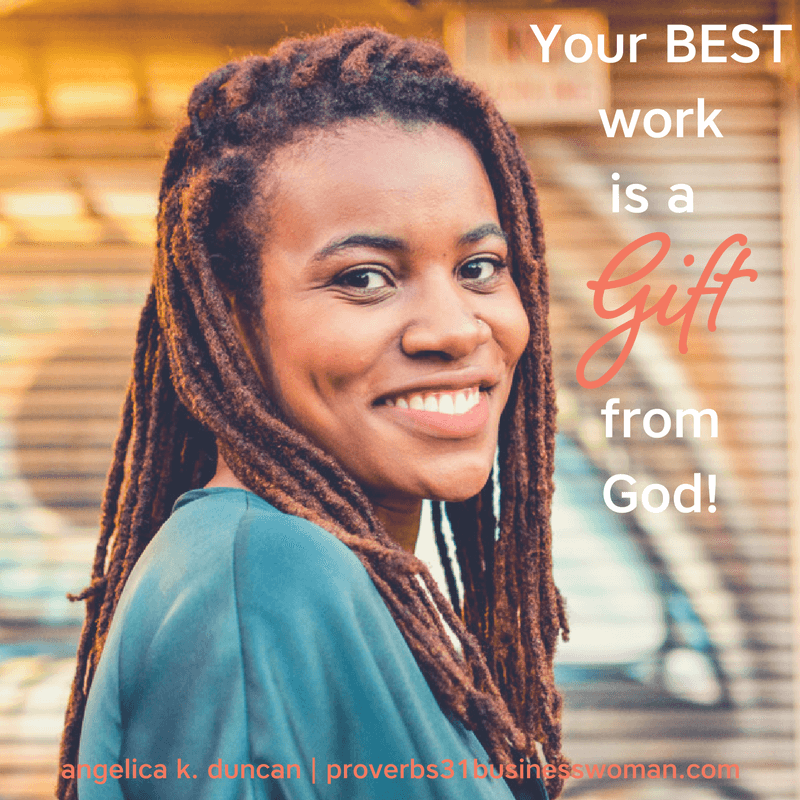 A Woman's Worth According To Proverbs 31
Bringing The BEST To Our Family And Home
We see from the Proverbs 31 Woman that she sought the best (wool and flax), brought it home, was willing to work with her hands, for the benefit of her family and home.
Here's a question I want you to consider. . .
Are you seeking what God considers valuable, bringing it home, and then working willing and eagerly with our hands for our family and household?
Our best work will lead to profit! – Proverbs 14:23
Our best work will lead to riches! – Proverbs 10:4
Our best work will lead us to plenty! – Proverbs 12:11
I believe, the Proverbs 31 Woman gave her best and worked with what she had. In the end, she wound up having plenty!
She found valuable things, with multiple uses, which could be used to bless her husband, children, family, and home!
You don't have to have the best of the best (home, car, clothing), but be willing and eager to use what you have to Glorify God. With this mindset and character trait, you will have plenty for you and your household!
Work your land!
Be diligent with work!
Be willing and eager to work!
Watch how God transforms your work, into His best for your life and your family!
Work is a gift! Let's be willing and eager to embrace it! #proverbs31businesswoman #proverbs31woman #biblestudy
Click To Tweet
Want To Learn More About The Proverbs 31 Woman Bible Study Series?
I pray today's lesson blessed you BIG! We have so much more to glean and learn in our Proverbs 31 Woman Bible Study together!
Be sure to check out the next lesson in The Proverbs 31 Woman Bible Study Series! We're going to talk aboutgoing to great lengths to nourish, nurture, and tend the needs of your family.
Here are other my posts in the Proverbs 31 Woman Bible Study Series:
Proverbs 31 Woman Bible Study Series – Day 4 (A Willing, Eager Worker)
In the meantime. . .
. . .if you are intrigued about studying more about the Proverbs 31 Woman, I'd like to invite you to join my Proverbs 31 Woman Bible Study!
I take a counter-culture, deep-dive approach into the characteristics about this woman and how we can apply them to our lives. It's not a beat-you-over-the-head-with-an-impossible-standard type of Bible study, either.
It's about liberating you, to know the truth of God's Word, so you can live in the fullness of your calling and purpose.
It's truly a deep-dive + life application Bible study that will transform, comfort, and inspire you, as you walk and live as a Woman of Valor!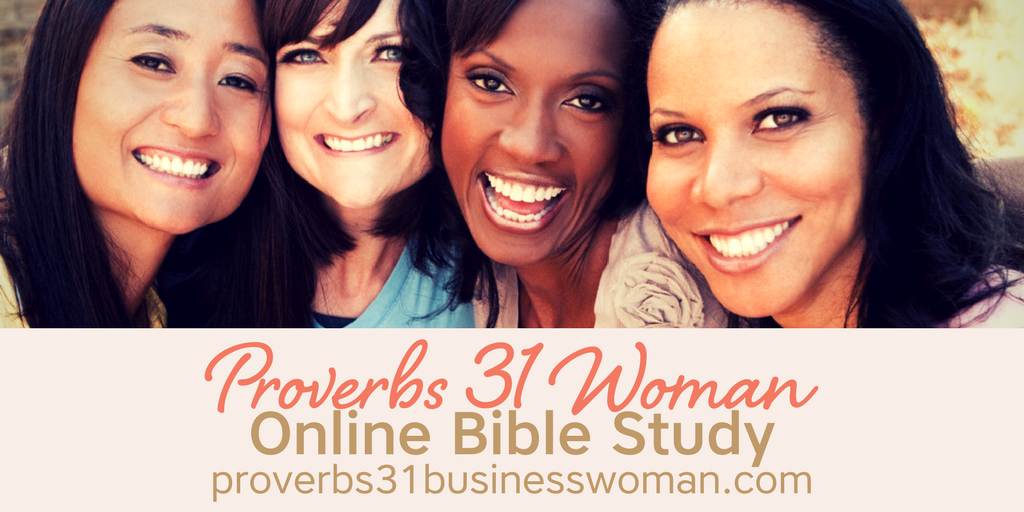 Here's what I've created just for you:
Exclusive Study Video Lessons

Daily Blog Study Blog Posts

Devotional Journal

Bible Reading Plan

Daily Encouragement Emails
The best part is. . . it's Completely

FREE!
Let's Start Your Journey,


As A Proverbs 31 Woman NOW!



Let's Chat!
We learned that our work is a gift from God and we should be eager and willing to work. What is your attitude towards work?  How does today's reading change your perspective of work? I'd love to hear your thoughts! You can chime in, by clicking here!
Or you can head over to Facebook and share your thoughts with me there!
Comments
comments